Trusted to Deliver Peace of Mind to Families
"After talking with several folks in the wearables space we found CarePredict, who had a shared vision of how to transform Senior Living."
Charles Turner - President, Lifewell Senior Living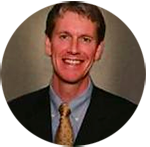 "CarePredict is not only fully capable of developing best in class technology, but they truly understand the eldercare market, with respect to what clients and their families are seeking, as well as creating a technology differentiator for businesses." 
Todd Palmer - President, Always Best Care, Chapel Hill-Durham, North Carolina
Innovative Senior Health Monitoring Technology
Seniors gain peace of mind in knowing that when they are alone, CarePredict remains quietly on-guard, detecting potentially important, subtle changes in daily patterns that could indicate the need for more assistance. If help is immediately needed, the senior can press a built-in assist button, sending alerts to caregivers or loved ones with their exact location.
The CarePredict system will be available for purchase by consumers in 2018. Until then, if your loved one is living in an assisted living or memory care community, independent living community, CCRC or is receiving care through a home care agency, the benefits could be available to you and your loved one. Ask the community or home care provider if they have CarePredict technology available. We'd be happy to support them!
Valuable Insight for Seniors & Their Loved Ones
CarePredict provides valuable insight into changes in important activities of daily living patterns that could indicate changes in health and functional status. These insights enable Assisted Living and Memory Care communities, Independent Living Communities, CCRCs as well as Home Care agency care staff, to be more proactive in caring for their senior residents.
Today, CarePredict is available to seniors through Assisted Living and Memory Care communities, Independent Living communities, CCRCs and home care agencies. Please contact your senior community or home care agency if you are interested in CarePredict for you or a loved one.